Many customers have been wondering if the new tariffs will be affecting bulk bags. As of right now, it looks as if they will not! Here is some information disseminated to us by the TBPA (Textile Bag and Packaging Association).
At President Trump's direction the Office of the US Trade Representative has announced it is considering increasing the proposed 10% duty (see the TBPA Email from July 11) to 25%. The increase applies to the same list of tariff items. There are over 6,000 items and they are available at
https://ustr.gov/about-us/policy-offices/press-office/pressreleases/2018/august/ustr-finalizes-second-tranche
According to the Office of the US Trade Representative, the increase is intended to encourage China to amend its adverse trade practices.
Currently our code which starts with 6305 is not listed as an affected item.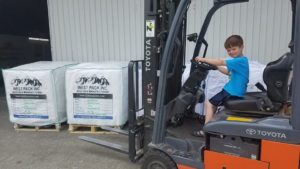 West Pack Inc.